Optimize Your Production
With Odoo.

Inventory
---
Improve Performance & Process Time

Better organize your warehouse with smart double entry inventory systems.
Get the most efficient stocking method and improve all your internal operations. Odoo's double-entry inventory has no stock input, output or transformation. Instead, all operations are stock moves between locations.
Less Stock, No Stockouts

Utilizing fully automated replenishment, you can use order points and automated RFQs to make your supply chain more efficient than ever.

Advanced Features Made Simple

Use cutting-edge automation and advanced routes to manage any warehouse.
Manage Drop-shipping, Cross-docking, and Multi-warehouse, operations with ease.

Experience Total Traceability
Track every stock move with Odoo's unique double-entry inventory system.
Track every stock move from purchase to warehouse bin to sales order. Trace lots or serials upstream or downstream from anywhere in your supply chain.
Manufacturing

---
​ WorkCentre Control Panel

With the Odoo Manufacturing Control Panel you can track time, display worksheets, register production, integrate quality checks, check in process alerts, and record serial / lot numbers.

Optimize Your Inventory Level

Utilize accurate fulfillment propositions. Use make-to-order-rules, minimum stock rules, or the master production schedule to automate procurements. Let the scheduler compute everything for you. Use routes, constraints and lead times to optimize inventory level and avoid shortages.

Great Reporting & KPIs
All the data you need is at your fingertips. Control your productivity with real-time Overall Equipment Efficiency (OEE) reports and monitor the 6 big losses of TPM. Track maintenance KPIs like MTTR and MTBF. Create customized dashboards to monitor performance in real time.
Dynamic reports on everything from costing to traceability, performance analysis, OEE, and more to help you make smarter decisions about your business.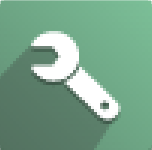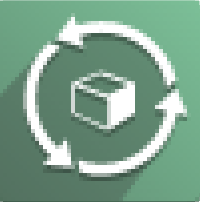 Product Lifecycle Management
---
Manage Engineering Changes

With real-time communication. Managing engineering changes efficiently is all about communication. Odoo PLM harnesses the power of an enterprise social network to help you communicate more efficiently across multiuse departments. Everyone follows only what they need, approvals are simple, and discussions on documents are centralized in real time.

Integrated Document Management

For drawings, worksheets, and quality documents. Pass information to manufacturing with triggered alerts on worksheets or work center control panels. Attach your documents directly to BoMs, routings, or anywhere else. Easily manage multiple versions of your documents. Odoo PLM is powerful and easy to use.

Smart Versioning

With efficient diff and merge. Forget about syncing EBoM and MBoM. Odoo aligns every department on the same documents so you can track changes efficiently across multipole versions.
With Odoo PLM, you can work on several versions of the same BoM in parallel and apply only the differences to manage multiple changes.
Purchase

---
Automate Your Purchasing Workflow

Automatically send RFQs to your suppliers based on your stock levels. Improve your purchase and inventory performance with procurements rules depending on stock levels, logistic rules, sales orders, forecast manufacturing orders, etc. Select different replenishment methods for each product depending on your manufacturing and delivery strategies.

Supplier Price Lists & Product Availability

Make smart purchase decisions using the best prices. Easily import suppliers' price lists and references to make smarter purchase decisions based on promotions, quantities and special contract conditions. Keep track of a product availability in your supplier's stock and check your order status from within the app. You can even base your sales price on your supplier's prices.

Get The Best Offer With Purchase Tenders

Get the best price by negotiating with several vendors. Launch purchase tenders, integrate vendor's answers in the process and compare propositions. Choose the best offer and send purchase orders easily. Use reporting to analyze the quality of your vendors afterwards.

Get Statistics On Your Purchases

Analyze, forecast and efficiently plan your orders. Get accurate statistics on your suppliers' performance through flexible reporting: delivery delays, negotiated discounts on prices, quantities purchased, etc. Integrate purchases with analytic accounting to analyze your contracts' profitability.
Manage Several Companies
Save time and effort thanks to Odoo's multi company rules. Use a single Odoo instance to synchronize operations between different companies or warehouses. Create sales orders, share customers, suppliers and products and manage invoices for all companies at the same time. You can save even more time by automating the invoicing process between all the companies.​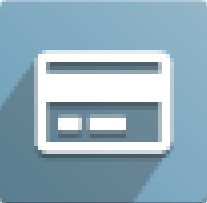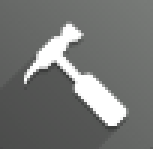 Maintenance
---
Automate Preventive Maintenance

To keep your line running. Odoo computes standard statistics to help you plan preventive maintenance, including mean time between failure (MTBF), mean time to repair (MTTR), and expected next failure date, and lets you automate metrology and preventive maintenance scheduling.

Organize Your Maintenance Requests

With Great Kanban and Calendar Views. Easily track the progress of maintenance requests using the Kanban view. Use the maintenance calendar to organize and plan activities. Your team will love suing the fast and easy drag-and-drop interface to organize maintenance requests.

Increase Overall Equipment Effectiveness

With efficient maintenance. The manufacturing department can trigger maintenance requests directly from their work center control panel. When your maintenance team acts, the right people will be updated in real time. Better communication reduces downtime and makes your manufacturing more efficient.
Dashboard & Statistics

To optimize your performance. Use automatically computer statistics including MTBF and MTBR to fine tune your preventive maintenance rules and reduce the risk of equipment failure. Track performance suing the dashboard. Create custom KPIs in just a few clicks.
Quality

---
Quality Control Points

Your partner in the APQP journey. Define quality control plans to trigger quality checks at specific inventory operations (receiving and final inspection) or manufacturing operations (in-process inspection).
Set up in-process, final, and receiving inspections based on a quality control plan. Define quality control plans to trigger in-process, final, and receiving inspections.
Manage and track production part approval process (PPAP) submission. Configure your statistical process control (SPC). Attach process failure mode and effects analysis (PFMEA) documents to routings.
Manage Quality Alerts
With a great user interface. You will love organizing your quality alerts in Odoo's clean
Kanban
interface. Drag and drop alerts to report progress and use visual
indicators
to focus
on critical
alerts.
Use tags to categorize quality alerts and
create
rules
to automate alerts or actions. Categorize by addressee (design, supplier, process), by requestor (customer, main line, sub line), and more.
Fully Integrated

Quality checks and alerts are fully integrated with your manufacturing and inventory operations.
Workers can trigger a quality alert right from the work center control panel, or from inventory operations.
Route products to dedicated quality zones perform advanced checks.

Total Productive Maintenance
To improve quality. The manufacturing department can trigger quality alerts directly from their work center control panel. Once you update a request, the right people get the information in real time.
A better communication will lower your manufacturing down times and improve your team efficiencies.